---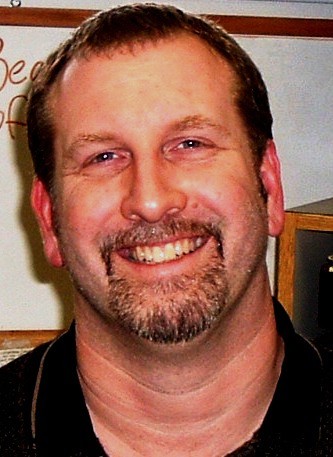 I was born & raised in Marysville, Washington (the other Marysville). I am the son of teacher parents so education was pretty important in my family. I graduated with a B.S. degree in Organizational & Mass Communications from Eastern Washington University (after a lengthy battle over a typing compentency test, which I eventually won). When I got to college I asked someone who had the best parties and they told me to try the Radio & Television Department. So I got a job on the campus station and it turns out the guy was right, I got hooked on radio and the rest is the proverbial history.
I'd like to know what you are up too. Send me an e-mail about your favorite things to do, fun websites you've found, funny stories or gossip you may have heard and things that you and your friends and co-workers are talking about (I can always use the material). Thanks for listening and thanks for stopping by my page. By the way if you have any thoughts about stuff you'd like to see here, send me an e-mail. - Manley
---
Just another update on my Take Shape For Life program... Here's an updated photo after reaching my goal of losing 100 pounds! I did it! I feel great and I am now looking to forward to keeping it off with the help of TSFL & my health coach Christiane (who says I will never be rid of her) which is a good thing because I know I need somebody to keep me in line. :)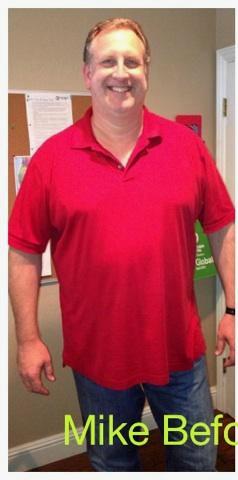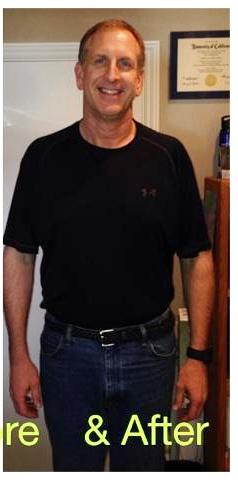 WOW! I don't even recognize the guy in the before picture!

---
Manley's History lesson...
Wednesday March 5, 2014
Ash Wednesday

Lent begins (Mar 5-Apr 19)

Discover What Your Name Means Day:

National Absinthe Day:
Saint Piran's Day. St. Piran is the patron saint of Cornish tinners. Not even sure what a Cornish tinner is but it seems like this guy drew the short straw when they were handing out the Saint assignments.

THIS WEEK IS…
*National School Breakfast Week (Mar 3-9). See www.schoolnutrition.org
*Women of Aviation Worldwide Week (Mar 3-9).
*National Cheerleading Week: 1-7
*National Ghostwriters Week: 1-7
*National Write A Letter of Appreciation Week: 1-7
*Universal Human Beings Week: 1-7
---
Mike's Blog De Jour
It's Ash Wednesday, the beginning of Lent. Usually those who observe Lent will give up something they like. For instance a person might give up smoking or drinking or another vice. I admit that I have gone the road less traveled and by that I mean the easier path for Lent. I have decided to give up learning to play the Pan Flute and New Years Resolutions. Not that I ever intended to play the pan Flute or make a resolution but, if I had I would be willing to give up those things. I believe it's the spirit of the act that counts not the thing that is actually given up. I sure hope I'm right about this because I would hate to meet St. Peter at the Pearly Gates and have him look at me disapprovingly and say, "So, you gave up the Pan Flute huh? Nice try."

---
Nearly Impossible Quiz:
Wednesday March 5, 2014
Q:) India has the highest per capita average for this activity at 10 hours, 42 minutes per week. What is it?
A:) Reading
---

and other stuff I thought you'd like to know...
Then there's the 12-year-old boy who caught a record-setting catfish in the Mississippi River the other day -- 114-pounds worth of catfish!

Lady Gaga and Kelly Osbourne have been feuding for five years. But apparently a truce has been negotiated with help from Elton John.

A guy claims he has a sex tape with Marilyn Monroe, JFK and his brother Bobby and is going to auction it off, but then he postponed.

Warren Buffett confesses that he drinks five Coca Cola's a day.

Bill Gates is back in the #1 spot on the list of the world's richest people.

Getting technical, since Bradley Cooper took that famous group selfie at the Oscars, even though it was with Ellen's phone, the picture is actually the property of Cooper.
---
IN CASE YOU MISSED IT…
THERE'S SOMETHING FISHY GOING ON HERE…
We've all heard the studies about how eating fish is good for your heart. Apparently we aren't listening.
According to the American Heart Association, we should eat 2 servings or more per week which is about 22 pounds per year. But, the latest report sys we are eating less than 15 pounds per year on average. I wonder if this includes Fish N' Chips? If it does, than I would be more than happy to make up the difference for several people!
OOPS! WRONG NUMBER
The folks and I were heading to dinner at Gold Country Casino's Steak House when my Stepmom Joyce thought it might be a good idea to call them and tell them that we would be a little late. I tried to remember the number by heart and I got pretty close but I had one of the numbers in the prefix wrong so instead of calling 1-800-334-9400 for the Steak House, I told her I thought the number was 1-800-834-9400 which turned out to be a Hot Babes and Guys phone chat line! Imagine what Joyce thought when she heard that? I had a hard time explaining that it was just an innocent mistake and I had no knowledge of this chat line at all! Good luck with all that!