---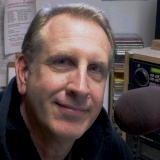 I was born & raised in Marysville, Washington (the other Marysville). I am the son of teacher parents so education was pretty important in my family. I graduated with a B.S. degree in Organizational & Mass Communications from Eastern Washington University (after a lengthy battle over a typing compentency test, which I eventually won). When I got to college I asked someone who had the best parties and they told me to try the Radio & Television Department. So I got a job on the campus station and it turns out the guy was right, I got hooked on radio and the rest is the proverbial history.
I'd like to know what you are up too. Send me an e-mail about your favorite things to do, fun websites you've found, funny stories or gossip you may have heard and things that you and your friends and co-workers are talking about (I can always use the material). Thanks for listening and thanks for stopping by my page. By the way if you have any thoughts about stuff you'd like to see here, send me an e-mail. - Manley
---
Just another update on my Take Shape For Life program... Here's an updated photo after reaching my goal of losing 100 pounds! I did it! I feel great and I am now looking to forward to keeping it off with the help of TSFL & my health coach Christiane (who says I will never be rid of her) which is a good thing because I know I need somebody to keep me in line. :)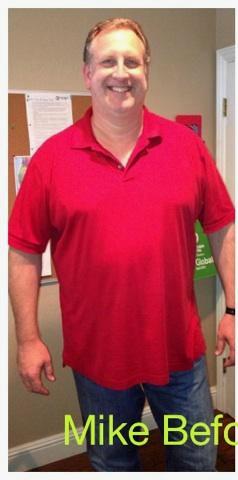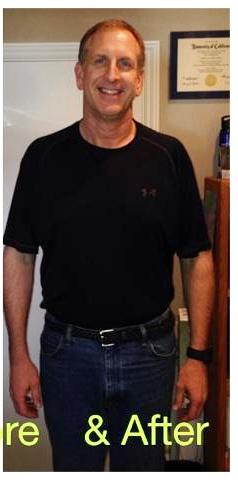 WOW! I don't even recognize the guy in the before picture!

---
Manley's History lesson...
Thursday April 24, 2014
Take Our Daughters & Sons to Work Day:

National Plumber's Day

–

Pig in a Blanket Day

--




On this date in 1704, the very first newspaper ever published in America hit the streets,
as well as some bushes, rooftops and the lawn where the sprinkler hits.
Happy Birthday: Kelly Clarkson
THIS WEEK IS…
*Cleaning For A Reason Week: 18-24
*Consumer Awareness Week: 18-23
*Police Officers Who Gave Their Lives In The Line of Duty Week: 18-23
*National Occupational Health Nursing Week: 19-25
*National Paperboard Packaging Week: 19-25 (Always includes Earth Day 4/22)
*National Park Week: 19-27
*Administrative Professionals Week: 20-26 (Last Full Week)
*Animal Cruelty/Human Violence Awareness Week: 20-26
*Bedbug Awareness Week: 20-26
*Coin Week: 20-26 ( 3rd Full Week)
*International Whistlers Week: 20-26
*National Infertility Awareness Week: 20-26
*National Karaoke Week: 20-26
*National Princess Week:20-26 (Always Last Full Week)
*National Pet ID Week: 20-26 (Always 3rd Week)
*Sky Awareness Week: 20-26 (Last Full Week)
*Medical Laboratory Professionals Week: 20-26
*National Playground Safety Week: 21-25
*National Work Zone Safety Awareness Week: 21-27
*Safe Kids Week: 21-26
---
Mike's Blog De Jour
I finally decided to get a haircut because the way my hair grows longer on the sides was bugging me. I have often toyed with the idea of getting a buzz cut or at least a "Number 2" all over (which in some circles means something completely different). I have had my hair as short as a number 4 on top and 2 on the sides but this was a bit more radical. I went to a place I frequent for such cuts because I figure with this kind of cut I'm just looking for cheap, and how bad could someone mess up a clipper cut? It didn't hurt that the stylist was increadibly cute with a few tattoos and piercings that I found quite appealing... but I digress. I should mention that before going in I had gone unshaven for a few days so I had a bit of grey on the face and I looked as though I should have been holding a cardboard sign, but once again I digress. Did I mention the stylist was extremely cute and had a rather sharp wit? Well, she did and the digressing continues... She gave me a number 2 clipper cut and almost immediately I realized my mistake. Between the grey facial hair, my pasty white complextion and the newly shaven head, I knew that I was going have people wondering if I had joined a cult or become terribly ill (most white guys just don't look good bald). Just so you know, if you see me over the next several weeks, it's just a really short haircut nothing more.
---
Nearly Impossible Quiz:
Thursday April 24, 2014
Q: There are 21 of these around the world and what they do
is a favorite in America. What are they?
A: Oreo cookie factories. (Oreo is America's #1 cookie)
---

and other stuff I thought you'd like to know...
A Hitachi elevator being installed in a Chinese skyscraper will travel at speeds of 45mph, reaching the 95th floor in just 43 seconds.

Kenya Moore says she's seriously considering leaving "The Real Housewives of Atlanta" after her televised brawl with co-star Porsha Williams.

There were four wedding proposals at last Monday's Boston Marathon, two of them at the finish line.

People magazine has named Lupita Nyong'o as their world's "Most Beautiful Woman."

Gwyneth Paltrow has had to file for a restraining order against a weirdo who lied his way into her London home and recently tried to get into her California home, too.

A report says that more Californians in their 50s and 60s are moving in with their parents.

John Travolta is going to be honored as the "Most Famous American Actor of all Time" in India.
---
IN CASE YOU MISSED IT…