---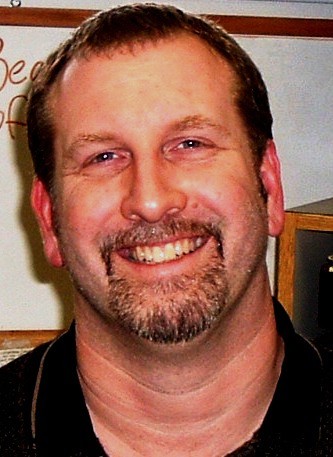 I was born & raised in Marysville, Washington (the other Marysville). I am the son of teacher parents so education was pretty important in my family. I graduated with a B.S. degree in Organizational & Mass Communications from Eastern Washington University (after a lengthy battle over a typing compentency test, which I eventually won). When I got to college I asked someone who had the best parties and they told me to try the Radio & Television Department. So I got a job on the campus station and it turns out the guy was right, I got hooked on radio and the rest is the proverbial history.
I'd like to know what you are up too. Send me an e-mail about your favorite things to do, fun websites you've found, funny stories or gossip you may have heard and things that you and your friends and co-workers are talking about (I can always use the material). Thanks for listening and thanks for stopping by my page. By the way if you have any thoughts about stuff you'd like to see here, send me an e-mail. - Manley
---
Just another update on my Take Shape For Life program... Here's an updated photo after losing 80 pounds in just 16 weeks! I am feeling great and still very motivated to continue losing the weight until I hit my goal while learning good healthy habits to keep it off!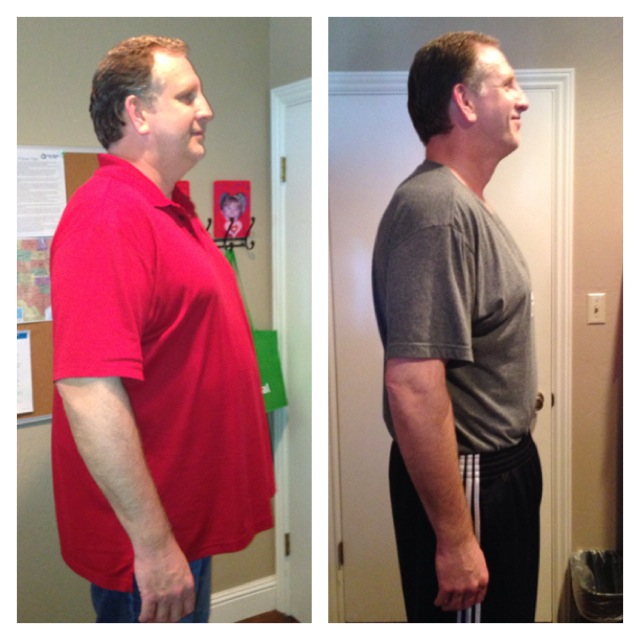 ---
Manley's History lesson...
(Friday December 6, 2013)
Saint Nicholas Day
National Miner's Day
National Sales Person's Day
On this day in 1799, the feudal system was abolished in Denmark.
In 1877, that Thomas Edison made the very first sound recording.
Happy Birthday!
Andrew Cuomo, Macy Gray, Thomas Hulce, James Naughton, Craig Newmark, Janine Turner, JoBeth Williams, Steven Wright
(Saturday December 7, 2013)

National Pearl Harbor Remembrance Day
In 1787, Delaware became the first state to ratify the proposed US constitution.
Happy Birthday!
Johnny Bench, Larry Bird, Ellen Burstyn, Thad Cochran, Edd Hall, C. Thomas Howell, John Terry, Tom Waits, Eli Wallach.

---
Mike's Blog De Jour
---
Nearly Impossible Quiz:
(Friday December 6, 2013)
Q. Americans consume 11 million lbs of THIS every year-What is it?
A. Guacamole
---

and other stuff I thought you'd like to know...
Jennifer Lawrence and Anna Kendrick are among the leading ladies who have been named in GQ magazine's Year in Babes list of 2013.
Universal Pictures has shut down production on "Fast & Furious 7" indefinitely following the death of its star Paul Walker.
A man in Minnesota was cited for disorderly conduct after dropping $1000 in various bills from an upper level at the Mall of America while a choir sang, "Let It Snow." The man was going through a bitter divorce and decided he wanted to do some good with, what he called, his last $1000.
A new study claims that 70% of all silent movies made in the early days of Hollywood have been lost due to decay or neglect over the last 100 years.
In a Craigslist ad in Pennsylvania, is man is selling an $1,800 diamond wedding ring that he says was once worn by "Satan herself!"
Liam Hemsworth and Miley Cyrus supposed had a meet up the other day in Los Angeles.
The new Veronica Mars movie comes out next March.
Phil Collins is back in the studio, making music again.
Now there's talk of running Donald Trump for Governor of New York.
Amanda Bynes has left her treatment center and is now staying at her parents' home.
Kanye West only had 4500 people attend his concert this past week in Kansas City. That's like 25% of capacity.