---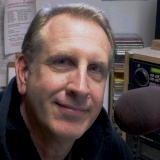 I was born & raised in Marysville, Washington (the other Marysville). I am the son of teacher parents so education was pretty important in my family. I graduated with a B.S. degree in Organizational & Mass Communications from Eastern Washington University (after a lengthy battle over a typing compentency test, which I eventually won). When I got to college I asked someone who had the best parties and they told me to try the Radio & Television Department. So I got a job on the campus station and it turns out the guy was right, I got hooked on radio and the rest is the proverbial history.
I'd like to know what you are up too. Send me an e-mail about your favorite things to do, fun websites you've found, funny stories or gossip you may have heard and things that you and your friends and co-workers are talking about (I can always use the material). Thanks for listening and thanks for stopping by my page. By the way if you have any thoughts about stuff you'd like to see here, send me an e-mail. - Manley
---
Just another update on my Take Shape For Life program... Here's an updated photo after reaching my goal of losing 100 pounds! I did it! I feel great and I am now looking to forward to keeping it off with the help of TSFL & my health coach Christiane (who says I will never be rid of her) which is a good thing because I know I need somebody to keep me in line. :)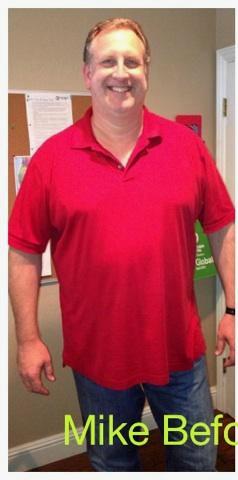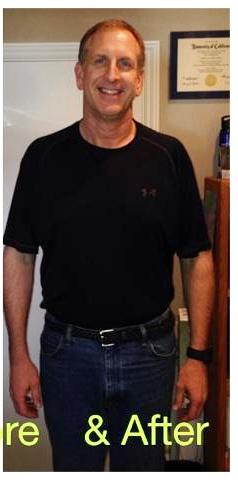 If you want to find out more about how I did it just e-mail me or call my Certified Health Coach Christiane at 514-1912.
---
Manley's History lesson...
Friday, Saturday & Sunday August 29-31, 2014
*According to Hoyle Day: 29
*National College Colors Day: 29 Link (Last Friday)
*Individual Rights Day: 29 Link
*International Bat Night: 29-31 (Last Full Weekend)
*International Day Against Nuclear Tests: 29
*More Herbs, Less Salt Day: 29
*National Whiskey Sour Day: 29 (Also observed on 25th)
*Bacon Day: 30 (Always the Saturday before Labor Day)
*International Whale Shark Day: 30 Link
*National Holistic Pet Day: 30
*National Buffalo Chicken Wings Day: 30-31 Link
*National Toasted Marshmallow Day: 30 Link
*Franchise Appreciation Day: 30 (Saturday of Labor Day weekend)
*Love Litigating Lawyers Day: 31
*Pony Express Day: 31 (Last Sunday)
31 National Trail Mix Day
This Week Is...
National Chuck Wagon Races: 23-31
National Safe at Home Week: 24-30
Be Kind To Humankind Week: 25-31
---
---
Nearly Impossible Quiz:
Friday August 29, 2014
Q: Over the past three years, there's been a 20% increase in the number of adults playing this game competitively. What is it?
A: Dodgeball.
---

and other stuff I thought you'd like to know...
Friday August 29, 2014
Hollywood's glamour duo Brad Pitt and Angelina Jolie made their love official in a secret wedding ceremony in France last Saturday.

Joan Rivers is in a New York hospital after she was rushed from a doctor's office when she went into cardiac arrest on Thursday. At last word, she was reported to be in stable condition.

"Duck Dynasty" star Sadie Robertson is rumored to be heading to "Dancing With the Stars." Robertson, is the granddaughter of Duck patriarch Phil Robertson and is also a star in her own right with a YouTube channel and a dress line.

Some airlines are talking about doing away with first class. More seats means more airfares.

Yes, a Robin Williams biopic is already in the works. So, who could play him?

They say Labor Day gas prices are the cheapest they've been since 2010. Really?

Consumer Reports is recommending that pregnant women avoid all types of tuna because of mercury levels.
---
IN CASE YOU MISSED IT…
THE CRIME BLOTTER:
Cameo Adawn Crispi apparently broke into her ex-boyfriend's house with a pound of bacon and proceeded to attempt to burn his house. According to police, Crispi repeatedly called and texted her boyfriend from his house while cooking the bacon on hight heat on the stove top. When police arrived they saw smoke coming from the front door. Once inside they found burning coals on the floor from an open wood stove and the burning, smoking bacon on the kitchen stove. Officers managed to put out the fire and arrested Crispi, who according to reports, had a blood alcohol level 4 times the legal limit. She is facing charges of arson, burglary, intoxication and worst of all abuse of pork products.