---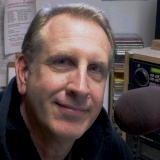 I was born & raised in Marysville, Washington (the other Marysville). I am the son of teacher parents so education was pretty important in my family. I graduated with a B.S. degree in Organizational & Mass Communications from Eastern Washington University (after a lengthy battle over a typing compentency test, which I eventually won). When I got to college I asked someone who had the best parties and they told me to try the Radio & Television Department. So I got a job on the campus station and it turns out the guy was right, I got hooked on radio and the rest is the proverbial history.
I'd like to know what you are up too. Send me an e-mail about your favorite things to do, fun websites you've found, funny stories or gossip you may have heard and things that you and your friends and co-workers are talking about (I can always use the material). Thanks for listening and thanks for stopping by my page. By the way if you have any thoughts about stuff you'd like to see here, send me an e-mail. - Manley
---
Just another update on my Take Shape For Life program... Here's an updated photo after reaching my goal of losing 100 pounds! I did it! I feel great and I am now looking to forward to keeping it off with the help of TSFL & my health coach Christiane (who says I will never be rid of her) which is a good thing because I know I need somebody to keep me in line. :)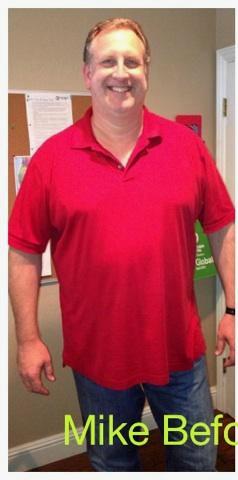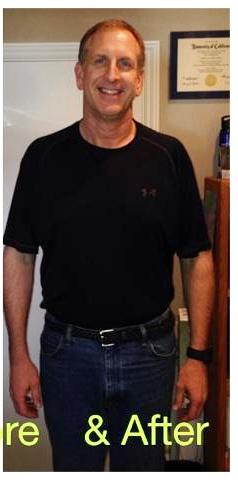 If you want to find out more about how I did it just e-mail me or call my Certified Health Coach Christiane at 514-1912.
---
Manley's History lesson...
Tuesday August 19, 2014
World Humanitarian Day (United Nations)
National Aviation Day
National Soft Ice Cream Day
This Week Is...
Little League Baseball World Series: 14-24
National Aviation Week: 15-21 (Always week of Orville Wright's Birthday)
Minority Enterprise Development Week: 18-24
---
Mike's Blog De Jour
I love this video! This is what being a Little League coach is all about and it brought back memories of my Little league coach. Such a great speech to give his kids after being eliminated from the Little League World Series. Enjoy.
---
Nearly Impossible Quiz:
Wednesday August 20, 2014
Q: In a survey, 62% of women said they would not date a man who had this. What is it?
A: A Ponytail
---

and other stuff I thought you'd like to know...
For Friday Aug. 15
Aerosmith drummer Joey Kramer is having some heart issues, so the band has put the tour on a temporary hold.

Cormorant, Minnesota, elected a new mayor this week: Duke, a 7-year-old dog. He won't receive a salary, but a local pet store did donate a year's supply of food.

There might be a delay in the season premiere of "Survivor" after the editors went out on strike!

Now there's a study that claims eating too little salt can cause a heart attack or stroke. We can't win.

Katharine McPhee's 7-year marriage is crumbling to an end, with her soon-to-be ex calling her a "liar and a cheater."

Michael Cera released an album this week with his indie band.

The next Star Wars movie will resume filming in a week or two, after allowing Harrison Ford to heal from his injuries on the set.

Celine Dion has put everything on hold, including her shows in Vegas, to help her husband in his fight against cancer.

Five years after her death, Lifetime will air The Brittany Murphy Story on Saturday, September 6th at 8pm.
---
IN CASE YOU MISSED IT…
TOP 5 SIGNS YOU'RE TALKING WITH SOMEONE WHO IS NOT A TWITTER EXPERT
Asks when he should use the hashbrown sign

Says he prefers "social networking" at the bar

Complains that he just starts telling a joke and runs out of room

Wants to know if Twitter is connected to the Internet

Refers to tweets as 'twits'