Hello everyone and welcome to my little corner of KMXI.com. From time to time, we'll be posting things you hear us talking about on the show and maybe even some interesting things we didn't have time to get to during the show. Thanks for stopping and as always, if you have any suggestions, feel free to drop us a line. We'd love to hear from you! mchase@dcbchico.com
---
Where's All That Smoke Coming From? (Updated 8-12-12 9pm)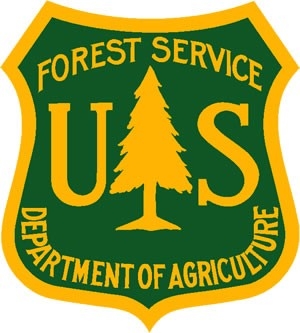 If you've been wondering about all the smoke we've seen in the Valley today, we've pulled together some links for you with the very latest official information available including latest acreage count, containment percentages, pictures from the fire line, and the latest estimate for full containment.
U.S. Forest Service/Chips Fire Near Beldon, California
CALTRANS Road Info (HWY 70 AND I-5) IN Fire Areas
photos from the fire line/chips fire
protect yourself from wildfire smoke
As updates become available, they'll be linked here.
---
A Very Special Milestone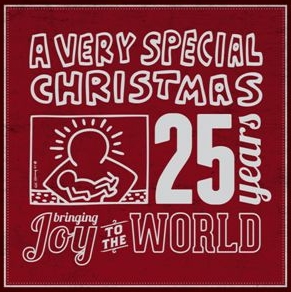 Okay, it's a little early to start talking about Christmas, but on October 6th Special Olympics and the music world celebrate a milestone as they team up for the release of the 25th Anniversary edition of "A Very Special Christmas." It's a celebration of the season with holiday favorites from many of the world's premeire pop and country artists. This year's lineup includes some old favorites and some fresh new voices singing many of our Christmas favorites. Pat Monohan of Train is really excited and looking forward to being a part of this milestone project for Special Olympics. Others on this years album include, Christina Aguilera, Michael Buble, Jason Mraz, Amy Grant, Rascal Flatts, and The Band Perry.

Learn more about The Special Olympics and A Very Special Christmas, click here.
---
Weekend Music Notes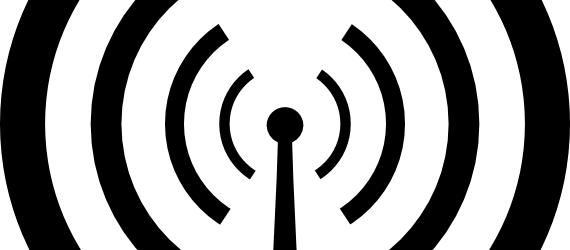 Katy Perry is making headlines again in the post Russell Brand chapter of her life. The candy-coated pop queen has her new tour and movie out now. While final numbers for both are still out, they seem to have done moderately well. Katy is now rumored to be dating John Mayer and she can add cover girl to her resume as she graces the pages and the cover of the September issue of Elle magazine. Read the preview and check out the pictures here.
Well, Now that Steven Tyler's tenure as an American Idol judge is over, that means......wait for it......a new Aerosmith album. They're not wasting any time getting it out there either. "Music From Another Dimension" hits stores November 6th. There are reportedly some interesting guests on the album too including Hollywood heartthrob Johnny Depp and 2005 American Idol winner Carrie Underwood. Underwood and Tyler pair up for the duet called "Beautiful." This should be an interesting release. Details here courtesy of BrandyMcDonnell/The Oklahoman.
Speaking of American Idol, it looks like we aren't finished yet with changes to the FOX reality staple. Now that the judges chair once occupied by Jennifer Lopez has been filled with the hiring of Mariah Carey, the show's producer Nigel Lythgoe is hinting at a possible shift in the musical philosphy of the show. Lythgoe recently told The Hollywood Reporter that "Country IS America," leaving many to speculate that the upcoming season of American Idol may have a more pronounced country flavor to it including at least one major country superstar on the judging panel. For more on the possible candidates to join the show, read on here.
And finally, fans of Jason Mraz are getting excited. His North American Tour starts this week in New Orleans. Examiner.com reports that Mraz has two major television appearances as well during the tour which has been titled The "Tour is a Four Letter Word" Tour. Did we use the word 'Tour' enough times in that sentence? No? Ok Jason Mraz fans in Northern California will be happy to know that "The Tour is a Four Letter Word Tour" will be making two stops near us. September 28th in San Jose at HP Pavillion and then on October 4th at the Greek Theatre in Berkley. Get tour...uh, I mean....ticket details now on the MIX Concert Calendar.
Enjoy the rest of your weekend and we'll see you Monday on the radio!
---
Even Grownups Have To Clean Their Rooms!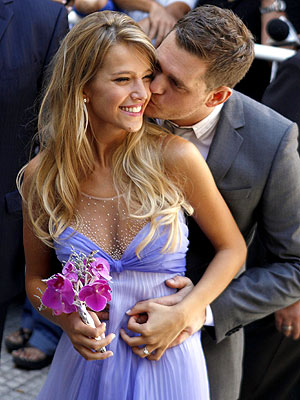 According to the British website SoFeminine.co.uk, even grownup pop superstars still have to clean their rooms. Yesterday, they ran a story about Michael Buble and his wife of just over a year, Luisana Lopilato. Apparently Michael isn't the tidiest of husbands. She told the website that she has on more than one occasion had to toss Michael's clothes in the pool to try and teach him to be a tidier person. Read all about it here and then maybe get a pool for your house!
More Michael Buble photos
---
Is There A Wedding In Your Future?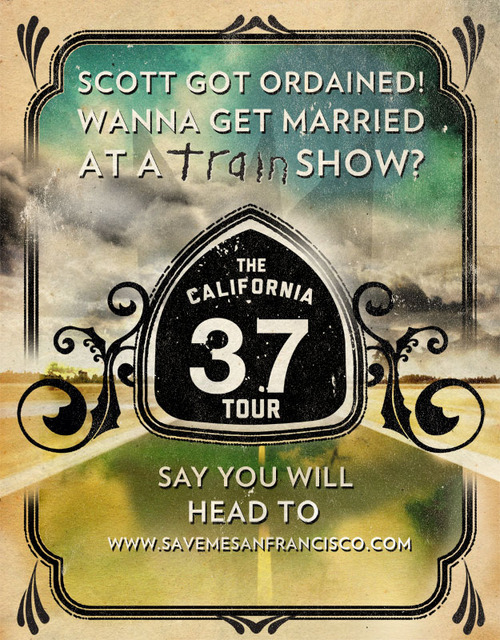 How cool would it be to get married at a concert where your favorite band is performing one of their biggest hits and a wildly popular wedding ballad just for you? That opportunity could be yours during Train's California 37 Tour. The tour is underway now and contiues across the United States throught the summer and into the early fall. At each scheduled show, one lucky couple will get the chance to come up on stage and exchange their vows as the band performs their hit "Marry Me." The members of Train have put together a page on their website for you with all the details. The first ceremony took place this past Saturday night in Charlotte, North Carolina. In September, the California 37 Tour makes a couple of stops close to us. On Sept 27th, Train play Reno at The Events Center and the next night, the band will have a show in Berkley at The Greek Theatre.
Now, wouldn't that be a story to tell the kids and grandkids?
---
The View From Waaaay Up There!
If you are the sort of person who likes the window seat on airplanes and to watch the world go by as you fly, you're going to love this. From the International Space Station, the sights are spectacular. As you watch the video, we have one suggestion, turn your speakers up just a bit and watch it in full-screen mode at 720p(HD) mode. We promise, you won't be dissapointed.
---
Is Taylor Swift dating one of the Kennedy boys now?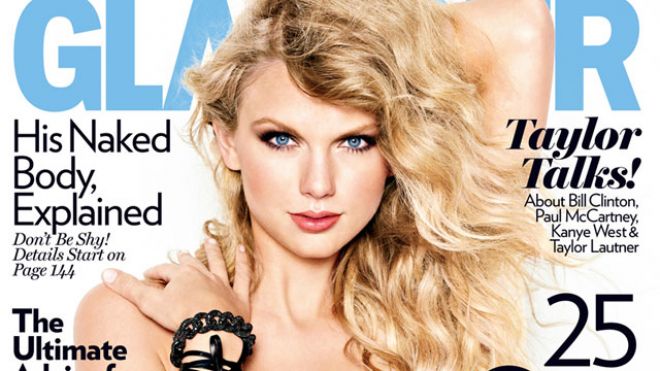 It certainly appears that she is. She was recently spotted at the Kennedy compound in Hyannis Port Massachusetts. According to reports she was there as a guest of Connor Kennedy, grandson of the late Robert F. Kennedy. Witnesses say the couple was spotted holding hands and kissing as they enjoyed the weekend together. See all the pictures here, courtesy of the New York Post.